All Brand Laptop Service Center in Chennai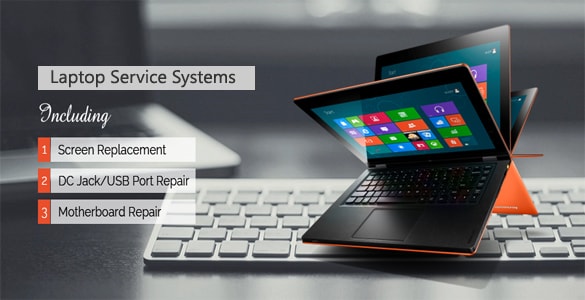 Our GBS Laptop Service Center in Chennai have up to many years experienced in this field and know how to fix hardware issues at homes or offices in small time period. If you don't have much time to visit our Laptop Service Center call to us 98416 03330 / 32, We are expert at providing Laptop repair services and We have been in this business for more than 23 years.We use the latest tools and technology to diagnose and solve your problems as soon as possible, keeping in mind your requirements. Apart from these, we also have spare parts in our stock to give you fast and reliable services.
Laptop Services
GBS Laptop Service Center has qualified professionals who diagnose and repair your laptop. We deal with all the major brands like Acer, Asus, Compaq, Dell, HP, Lenovo, Toshiba, Sony, Apple and others.Any problem related to hardware, screen replacement, motherboard, software installations, CPU and RAM upgrades in your laptop or desktop will be solved by the best Gbs laptop service center in chennai.
laptop screen replacement repair services
Keyboard replacement repair service
Motherboard repair service
Laptop Antivirus Protection
Laptop Adapter Charger Replacement
Laptop Hard Disk Replacement
Laptop Battery Problem Replacement
Laptop start up Problem Repair
Laptop Windows 7, 8, 10 Installation at your home
Spare Parts and Accessories
GBS Laptop Service Center not only provides repair services for all brand laptops. We also sell genuine Laptop Spare Parts and Accessories for all brand Laptops at a minimum price. We have it all from Laptop Motherboard to Laptop Mouse Pad. For any information Contact Us..
Branches
We have 13 branches for Laptop Repair Services and quality Spare parts & Accessories in Chennai city. For any information Contact / Visit GBS Laptop Service Centers in Chennai