Address
No.29, 2nd Cross, Sampige Road,
Malleswaraam,
Bangalore - 560003.
Landmark: (Near Albek Restaurant)
Mobile No.: +919710277733

Location
Google Map Location for one of our Laptop Service Center in Malleswaram.
If you are Looking for a Quality and Best Laptop Service Center in Bangalore. If yes, you are here at the right place.. Your only one call to GBS Laptop Service Center in Malleswaram Support at +919710277733 | +919710277755. We will help Laptop Service In Malleswaraam provide multi-brand laptop service and repair in Bangalore. Also we sell goood quality Laptop Spares and Accessories for all brand laptops at a minimum cost.
Do you wish to have fast and prompt laptop repair services in Bangalore? GBS Laptop Service is one of the best places where you can find the renowned engineers who will help you in solving your laptop problems. We can assure you that you will not regret on your decision choosing us as your best laptop repair service center in Bangalore.
All Brand Laptop Repair and Services In Malleswaram
In Malleswaram, our laptop service center has well tarined expreienced technicians in laptop who can handle all the problems in laptop of all brands. We support Dell, HP, Lenovo, Apple, Acer, Sony, and Toshiba laptops. Our Bangalore Technical experts can done all major laptop issues like Laptop Motherboard Services, Chip-Level Services, Data Recovery Services, Laptop Overheating Issues etc. The cost for laptop service is also very affordable too. For any information Visit Us or Call Us.
Laptop Keyboard Repair
Laptop Screen Repair
Laptop Hard Disk Repair
Laptop Fan Repair
Laptop Battery Repair
Laptop Adapter
Broken Laptop Rework
Broken Laptop Hinge Repair
Special Features of Our Malleswaram Service Center
Offer Doorstep Services in Malleswaram.
100% Customer Satisfaction.
Best Laptop Service Center in Malleswaram.
Provide Best Repair and Services for All Brand Laptops.
Sell All brand Laptop Spares and Accessories.
Minimum Cost for laptop repair and services, spares, and accessories.
Offer FREE pickup and Delivery for laptop repair and devices.
Free Delivery For Laptop Repair and Services in Malleswaram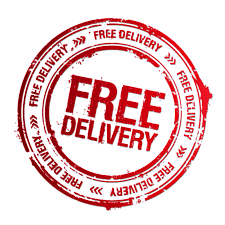 To avail of this benefit, you have to Contact our Malleswaram service center.
To tell us about the laptop issues and the location.
Then, our team member will visit your place to collect your laptop.
Then, we will diagnose your laptop in our service center to detect the issues.
Then, we will contact you to tell about the problem on your laptop and the cost to solve the problem.
Then, After the service completed, we will the deliver the laptop to your place.
Business Hours
GBS Laptop Service Center works every day in a weakSunday to Monday . We open at 10:30 AM and closing at 8:30 PM on all day including Sunday. Visit our service centers at these hours.
Customer Support
Customer-friendly staff is one of the best features of our service centers. For any information on the laptop call us. We can help you. Contact No. : +919710277733 | +919710277755
Email ID : laptopservicebangalore.gbs@gmail.com
Frequently Asked Questions
1. Can you recover data from my broken hard disk ?
Yes, we can recover your data.
2.Is Data recovery services available in your service center ?
Yes, We do data recovery services.
3. Is doorstep service available?
Yes, doorstep services available.
4.How much you charge for laptop services?
It depends on the damage on your laptop
5. My laptop shutsdown after a long beep sound, what should i do to solve this issue?
It maybe motherboard issue, overheats issue, laptop fan issue, etc. Visit us we will daignose your laptop for free.